DCF RELOJ ATOMICO EN 77,5 KHz.
Información para construir un reloj con un PIC 16F84 y una pantalla LCD, de 2×16 caracteres.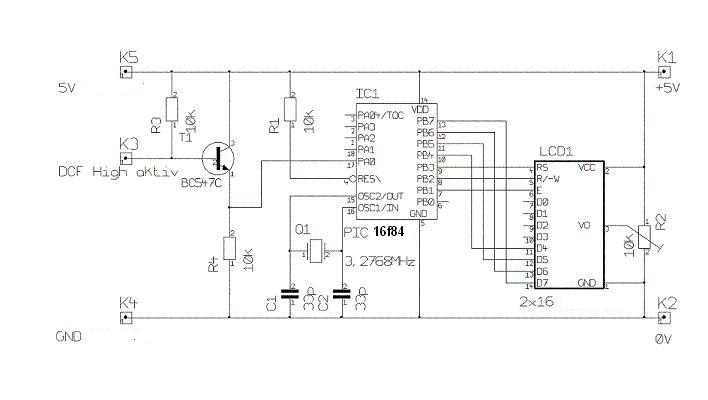 Si metemos los impulsos del receptor DCF en la base del BC547, en la pantalla LCD, nos mostrara la hora y la fecha del reloj atómico de Alemania.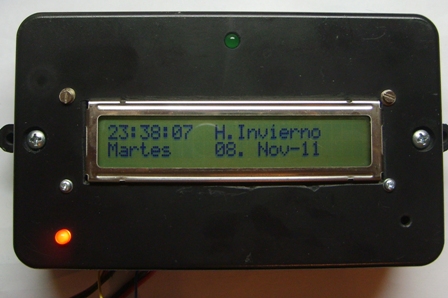 Aqui el fichero hex , para grabar en un pic 16F84 o 84A
Descarga el codigo fuente —> pulsando aqui.
Video demostrativo de como sincroniza —> pulsando aqui
Video demostrativo con receptor de display a led —> pulsando aqui
POR FAVOR .. PULSA EN LA PUBLIDAD, PARA SEGUIR MANTENIENDO LA PAGINA, NO TE CUESTA NADA.
All information provided by RadioPucela.com & RedesMadrid.com Support Center, on software, products and services are provided "as is" without warranty of any kind, either express or implied.